Imlie: Malini faints while performing puja major revelation time ahead (Upcoming Twist)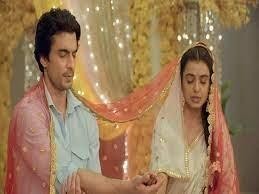 Imlie: Malini faints during Puja major revelation time ahead
Star Plus' latest offering Imlie is revolving around the puja in Chaturvedi house.
It seems that Malini did the pooja as she knew that Aditya was going to take Imlie for dinner.
Her condition will worsen and she will faint.
Imlie will immediately call the doctor who will tell her something about Malini that will take her by surprise.
The doctor will tell Imlie that he had advised Malini to not sit for the pooja as the smoke that is created by the havan is not good for her and the baby. Also, she is an asthma patient.
Malini dirty side exposed
Imlie will be shocked to see how Malini is risking her life and also not concerned about her baby just to be close to Aditya.
Will Imlie to able to teach a lesson to Malini or not?
Will Imlie be able to stop Malini's madness or not?
Let's see what will happen next in the show.