YRKKH: Kartik on dead bed Sirat donate blood to save Kartik (Upcoming Twist)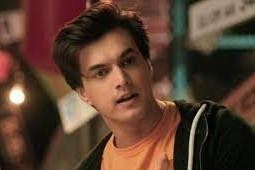 Yeh Rishta Kya Kehlata Hai: Sirat donate blood to save Kartik's life
Star Plus show Yeh Rishta Kya Kehlata Hai is revolving around Kartik dream to make Sirat the number one boxer in the world.
It was earlier seen that Mukesh pushes Kartik and his ribs hits gym equipment.
Kartik will have to undergo an operation while Sirat would fight the championship.
While Kartik will fight for his life in hospital, Sirat will revive her career in the championship.
Later, she'll come to know about Kartik's condition and will end up at the hospital.
Kartik battle for life
Kartik will urgently need blood but the family and the doctors wouldn't be able to find the blood of same group.
Eventually, it will be revealed that Sirat can donate blood to Kartik and that's how Sirat will save Kartik's life.
It will be interesting to see what will happen next in the show.
Keep watching this site to know what more is coming up in the show.