GHKKPM: Sai meets with fatal accident once again Virat blamed (Upcoming Twist)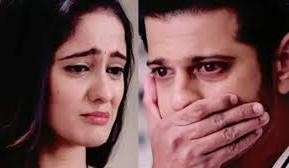 Ghum Hai Kisi Ke Pyaar Mein: Sai meets with accident Virat blamed
Ghum Hai Kisi Ke Pyaar Mein is revolving around the terrible fight between Virat and Sai.
It seems that the relationship between Sai and Virat is getting from bad to worse with each passing day.
Pakhi on the other side is trying her best to get Virat's attention towards her.
Finally, Sai decides to give the relationship an end and she then decides to shift her college to Gadchiroli.
However, things are only going to get difficult from here on.
Before moving to a different college, the show will take a major twist.
Sai goes against Virat
Sai will meet with an accident and the whole family will blame Virat for the same.
Will this again change the relationship between Sai and Virat?
Will this be the time when they both realise their feelings for each other?
It will be interesting to see what will happen next in the show.
Stay tuned for more such updates on Virat Sai and Pakhi's life.