Bade Ache Lagte Hai 2: Priya rejects Ram's marriage proposal huge ego hassle (Upcoming Twist)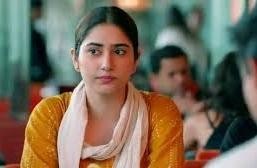 Bade Ache Lagte Hai 2: Priya rejects Ram's wedding proposal
Sony Entertainment daily popular show Bade Ache Lagte Hai season 2 is revolving around Ram and Priya's life.
It was earlier seen that Shivina is pregnant with Akki's child and this will leave the Kapoor family in a state of shock.
Shivina's mother will want Ram to marry Priya so that Akki agrees to marry Shivina as soon as possible.
Shockingly Priya will not agree for the alliance as she is not interested in getting married to anyone in near future.
Ram still lives in past
This will hurt the ego of the Kapoor family as a middle class girl like Priya rejected the marriage proposal of a business tycoon Ram.
Ram on the other hand is not able to make up his mind as he is still living in his past and loves Vedika.
Will Ram and Priya be able to leave their differences behind and start a fresh life or not?
For more exciting updates, stay tuned to Serialxpress.com.