Bade Ache Lagte Hai 2: Ram Priya blind date goes wrong details revealed (Upcoming Twist)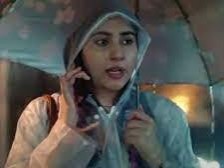 Bade Ache Lagte Hai 2: Ram and Priya blind date in trouble
Sony Entertainment daily popular show Bade Ache Lagte Hai season 2 is revolving around Ram and Priya's life.
It was earlier seen that Ram and Priya are living a very lonely life as the two passing the age of marriage.
Ram best friend and Priya's sisters will arrange for a blind date for the two.
However the two will not be able to match up to the expectation of their blind date as Priya's date wants a young and modern looking girl for himself.
On the other hand Ram's blind date is full of attitude and self obsessed.
Ram and Priya lonely life
Ram and Priya are secret looking for Mr. and Miss perfect in their life but so far the two have failed miserably.
Will Ram and Priya be able to acknowledge each other or not?
Will Ram and Priya be able to unite or not?
For more exciting updates, stay tuned to Serialxpress.com.