Bade Ache Lagte Hai 2: Ram misses Shivi's engagement gets cold treatment from family (Upcoming Twist)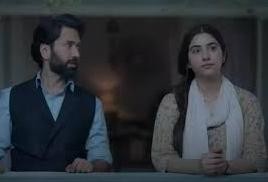 Bade Ache Lagte Hai 2: Shivi gets engaged without Ram
Sony Entertainment daily popular show Bade Ache Lagte Hai season 2 is revolving around Ram and Priya's story.
It seems that Ram will go out of his way to get Shivi's favourite cup cakes for her and due to that he will get late for the engagement.
Shockingly Ram's family will not wait for him and will get Shivi engaged.
Later Shivi will give a speech in front of all her guest and will thank each and every family member except Ram.
Ram always gets cold shoulder from his family but deep inside he loves them all too much and therefore doesn't raise any objection.
Shivi behind Ram's money
Shivi on the other hand will not acknowledge Ram's love and will just be behind his money.
Will Raman be able to get the love of his life or not?
Will Shivi be able to realise the importance of her brother or not?
For more exciting updates, stay tuned to Serialxpress.com.