Bade Ache Lagte Hai 2: Ram heartache to see first love Vedika (Upcoming Twist)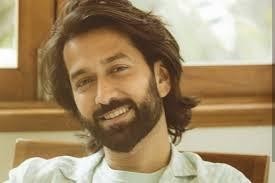 Bade Ache Lagte Hai 2: Ram shed tears after meeting Vedika
Sony Entertainment daily popular show Bade Ache Lagte Hai season 2 is revolving around Shivi's engagement.
It seems that Ram will come across his first love Vedika who has got married to his business rival.
Ram still loves her a lot but is not able to accept his feeling as she left him many years back.
Though Vedika will pretend to be very happy in her married life but Ram will smell foul play.
On the other hand Vedika's husband is a very possessive man who will not like the idea of Vedika talking with Ram and standing beside him.
Vedika pretend to be happy
Ram still gets nervous with Vedika standing beside him and goes back to his past when they were a couple.
Will Ram be able to get a perfect match for him or not?
Will Ram be able to know Vedika's secret or not?
For more exciting updates, stay tuned to Serialxpress.com.