Mehndi Hai Rachne Waali: Pallavi turns table around makes Mandar Sunny enemies (Upcoming Twist)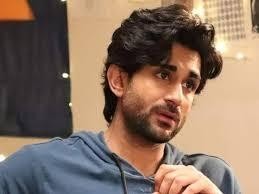 Mehndi Hai Rachne Waali: Pallavi makes Mandar Sunny enemies
Star Plus show Mehndi Hai Rachne Waali is revolving around Pallavi's cunning planning.
It seems that Pallavi will very smartly destroy the divorce papers and puts the blame on Sunny.
Due to this Mandar will raise his hands on Sunny and humiliates him in front of the entire house.
Pallavi will create such a rift between the two that nothing can bring them together.
Sunny will further threaten Mandar to stop his nonsense or else he will expose him in front of the family.
Pallavi will find it suspicious and will plan to dig into the matter further to know the truth behind Mandar.
Pallavi takes advantage of fight
Sunny will go to Raghav and will offer him help as he wants to seek revenge from Mandar.
Will Sunny be able to teach a lesson to Mandar or not?
Will Raghav and Pallavi be to take advantage of their fight or not?
Stay tuned for more updates only on Serialxpress.com.