GHKKPM: Pakhi sends Ajinkya in Sai's bedroom Virat fumes in anger (Upcoming Twist)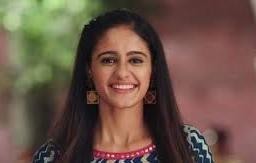 Ghum Hai Kisi Ke Pyaar Mein: Ajinkya in Sai's bedroom
Ghum Hai Kisi Ke Pyaar Mein is revolving around Sai and Virat's friendship.
It seems that Sai's friend Ajinkya will come to meet her and Pakhi will smartly send him in her bedroom.
Later she will tell Virat that Sai is with Ajinkya in her bedroom alone.
Virat will not like the thought that Ajinkya is sitting in his bedroom with Sai and fumes anger.
He will barge inside his room and sees Ajinkya giving water to Sai and further misunderstand them.
Pakhi is trying to create misunderstanding between Virat and Sai so that she can break his marriage.
Sai targeted by Pakhi
Sai on the other hand has no idea that Pakhi is poisoning Virat mind against her.
Will Pakhi succeed in her mission or not?
Stay tuned for more such updates on Virat Sai and Pakhi's life.