Pandya Stores: Rishita dance on Anita's tune stops Dev Shiva from building Dhara's room (Upcoming Twist)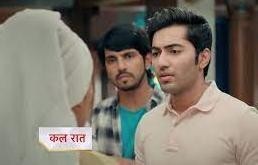 Pandya Stores: Rishita turns Anita's pawn
Star Plus show Pandya Stores is going to witness some major showdown in Pandya house.
It seems that Anita will come to know that Dev Shivaa and Krish are making a bedroom for Dhara and Gautam as they don't have a room to stay in.
Rishita wants a bathroom for herself and hence she will disturb Dev and Shivaa from building the bedroom.
Anita will soon notice that Rishita is not happy with Dev building room for Dhara and will hence use her against the Pandya family.
Rishita Anita join hands
Anita will fill poison in Rishita's head so that she creates more drama around building a bedroom for Dhara and Gautam.
Dev and Shivaa on the other hand are adamant to build a room for Dhara.
Stay tuned for more such updates.
Latest Pandya Store Updates