MHRW: New romance to blossom between Farhad & Amrutha (Upcoming Twist)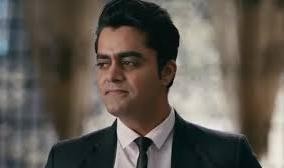 Mehndi Hai Rachne Waali: Farhad Amrutha romance ahead
Star Plus show Mehndi Hai Rachne Waali is going to witness some major twist in storyline.
It seems that Farhad and Amrutha will soon cross their path and start noticing each other for the first time properly.
Mistakenly Amrutha will be about to fall but Farhad will support her and the two will be lost in each other's eye.
Farhad and Amrutha will start blushing seeing each other and feels strange.
Farhad will later offer Amrutha help and will try to be nice to her.
Amrutha will be seen secretly enjoying being next to Farhad as she finds him very cute.
Sulochna turns obstacle for Farhad & Amrutha
Will Sulochna be able to accept Farhad and Amrutha to unite?
Will Raghav and Pallavi allow Farhad to romance with Amrutha or not?
Stay tuned for more updates only on Serialxpress.com.