MHRW: Post accident Raghav lose eye sight Pallavi builds Raghav's confidence (Upcoming Twist)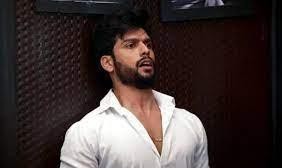 Mehndi Hai Rachne Waali: Raghav lose eye sight Pallavi shocked
Star Plus show Mehndi Hai Rachne Waali is going to witness some major twist in storyline.
It seems that after a lot of prayers the doctors will be able to save Raghav's life.
However destiny had some other plan as though Raghav is out of danger but because of the accident he will lose his eye sight.
This will have a huge impact of Raghav and his ability to run his business and household.
Pallavi will not let Raghav give up so easily and in fact she will become his eyes.
Pallavi will help Raghav get his confidence back and become a fighter.
Raghav in love with Pallavi
Raghav on the other hand will be grateful to god as Pallavi is in his life.
Will Raghav be able to get his eye sight back or not?
Stay tuned for more updates only on Serialxpress.com.