MHRW: Kirti tags Pallavi as bad Omen recalls tragedy after Pallavi's marriage (Upcoming Twist)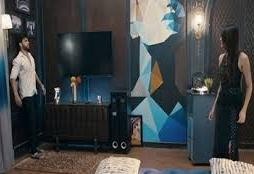 Mehndi Hai Rachne Waali: Kirti tags Pallavi as unlucky
Star Plus show Mehndi Hai Rachne Waali is revolving around Raghav's accidently.
It seems that Raghav will meet with an accident and will be rushed to the hospital.
The doctor will inform Pallavi and Amma that Raghav's condition is very critical and therefore they cannot say anything.
Kirti will come running after knowing about her brother and holds Pallavi responsible for the entire tragedy.
She will tag Pallavi as a bad omen as due to her Raghav in fighting between life and death.
Kirti will further tag Pallavi as an unlucky person as due to her Mandar died and knows Raghav's life is in danger.
Kirti Pallavi huge showdown
Will Pallavi be able to prove Kirti wrong or not?
Will Raghav be able to survive or not?
Stay tuned for more updates only on Serialxpress.com.