YRKKH: Narendra request Ranveer Sirat return back Kartik suspicious (Upcoming Twist)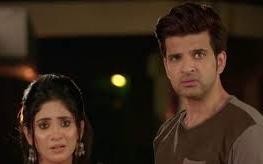 Yeh Rishta Kya Kehlata Hai: Narendra fold hands to apologise
Star Plus show Yeh Rishta Kya Kehlata Hai is revolving around Ranveer and Narendra's intense fight.
It seems that after Saroj's accident Narendra will feel guilty that due to him Saroj is battling between life and death.
He will be seen apologising to Ranveer and Sirat and will request them to come back to his house.
Both Ranveer and Sirat will be shocked to see the sudden change in Narendra and feel that he is just faking his tears for his hideous plan.
Kartik on the other hand will warn Narendra once again to stay away from his friends.
Kartik unconditional support to Sirat
Narendra will try to clear his image in front of everyone and make them believe that he has changed but no one will believe him.
Keep watching this site to know what more is coming up in the show.
Latest Yeh Rishta Kya Kehlata Hai Updates