Anupamaa: Anupamaa overcomes critical condition Vanraj Samar ecstatic (Upcoming Twist)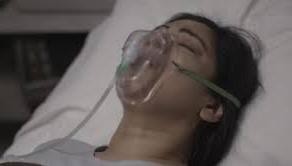 Anupamaa: Anupamaa out of danger
Star Plus show Anupamaa is currently focussing on Anupamaa's operation.
It seems that both Samar and Vanraj will be in hospital when suddenly Anupamaa's condition will become critical.
Both Samar and Vanraj will get tensed as they don't want to lose Anupamaa at any cost.
Advait will be trying very hard to revive Anupamaa and help her come out of danger.
Fortunately Anupamaa will battle her illness like a true warrior and will come out of it as a winner.
Seeing Anupamaa out of danger Vanraj and Samar will get relief and thank god for his intervention.
Soon Samar and Vanraj will bring Anupamaa back to resort as Anupamaa wants to be with her family.
Vanraj holds on to Anupamaa
Will Vanraj and Anupamaa be able to bond once again?
Will Vanraj be able to let Anupamaa move on in life or not?
Keep hooked to this site for more updates.