Anupamaa: Shah Family back to Ahmadabad Anupamaa left behind (Upcoming Twist)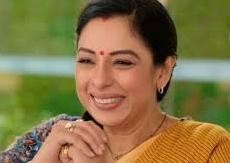 Anupamaa: Shah Family shift to Ahmadabad
Star Plus show Anupamaa is currently focussing on Anupamaa and Vanraj's complex lives.
It seems that after Anupamaa is back from the hospital the family has no reason to stay back in resort.
They all will go back to Ahmadabad and will start living their lives.
However things are not as simple as earlier as Anupamaa will not go along with them.
Instead Kavya will take Anupamaa's place in Shah family and make their lives hell.
Anupamaa is left alone and will soon be figuring out the way her life has shaped over the years and how she wants to go ahead with her ambition.
Anupamaa to deal with world alone
Vanraj will be missing Anupamaa in Shah house as he is use to her pampering him a lot.
Will kavya be able to take Anupamaa's place or not?
Keep hooked to this site for more updates.