Anupamaa: Kavya first Rasoi goes wrong Babuji gives life lesson to Kavya (Upcoming Twist)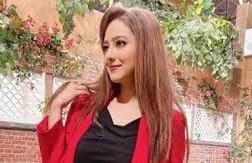 Anupamaa: Kavya gets reality check on first Rasoi
Star Plus show Anupamaa is currently revolving around Kavya and Vanraj's marriage.
It seems that Kavya will make her first Rasoi in her house and get very excited.
Unfortunately she will burn the kheer that she made as her first Rasoi.
She will go to Babuji and will offer her first Rasoi to him and Babuji will show respect to her and give her shagun instead.
Later when Babuji will put the kheer in front of Tulsi Kavya will get angry and yell at Babuji for throwing away her kheer.
Kavya misunderstand Babuji
Surprisingly Babuji will not get angry with Kavya and in fact tell her that he has not thrown away the kheer infact offered it to Tulsi as bhog.
He will even ask her stop getting angry at everything as it will harm her married life.
Keep hooked to this site for more updates.