Imlie: Anu face reality about Imlie Dev relationship Malini makes sacrifice (Upcoming Twist)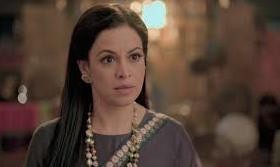 Imlie: Malini makes shocking revelation about Imlie
Star Plus' latest offering Imlie is going to witness lots of twist and turn.
It seems that Malini will come to know that Imlie is actually her half sister.
She will reveal this news to Anu as well that Imlie is Dev's daughter and all this while they were kept in dark.
Malini will further reveal that Imlie is also Aditya's wife and this will have a huge impact of Anu's heart and mind.
Malini has made up her mind that she will walk away from Imlie and Aditya's life as they are better off without her.
Anu takes shocking decision
However Anu is not going to let her daughter make such a huge sacrifice as she feels that Imlie has wronged them all.
Will Anu be able to accept Imlie or not?
Lets see what will happen next in the show.