Braking News TV shows shift base to Goa Hyderabad post Section 144 being imposed (Upcoming Twist)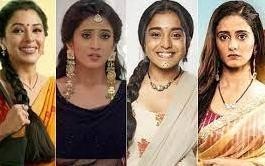 TV shows shift the shoot to Goa and Hyderabad due to lockdown
CM of Maharashtra, Uddhav Thackeray has imposed stricter restrictions in the state given the increasing number of cases.
While a complete lockdown has not been imposed just yet, there is a restricted movement with the announcement of Section 144 being imposed.
Ekta Kapoor shows are likely to now shoot in Goa, Star Plus shows Ghum Hai Kisikey Pyaar Meiin and Imlie will be shooting in Hyderabad, while Pandya Store will be shot in Bikaner
Aishwarya Sharma of GHKPM revealed that they haven't received intimation about it just yet, and they have just heard talks about it.
Makers fail to come up with solution
Many shows are planning to re gun their old episodes but there are few makers who are still trying to make things normal by changing the location.
Let's see what will happen next.
Latest Ghum Hai Kisi Ke Pyaar Mein Updates