Pandya Store: OOPS! Krish Top Secret heard by Rishita (Upcoming Episode)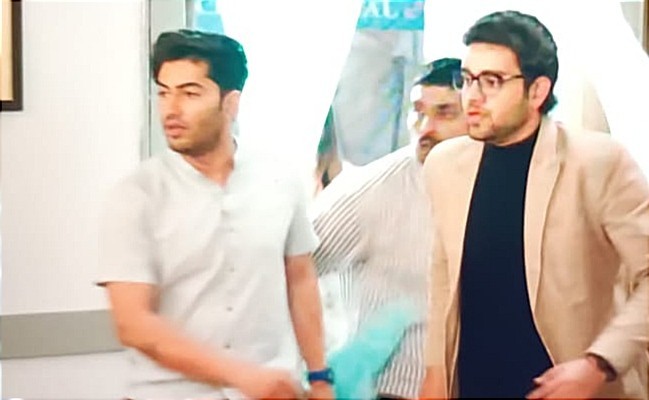 Pandya Store: Krish's family in Canada revealed in front of Rishita
Star Plus Hindi daily soap Pandya Store is geared with an amazing plot where Rishita will be seen taking revenge of her Chutki's kidnapping from Krish by framing him in front of Suman and Dhara and kicking him out from rights over property by claiming to be settled in Canada with a new family.
Krish's top secret which he was never going to disclose has now taken open grounds post Rishita catches him having a conversation with his alleged adopted parents in Canada.
Rishita is about to create a huge scene knowing Krish being ineligible to take interest in property division of Pandya Store and Pandya Niwas belonging to a different family now.
Dhara takes Krish side makes Rishita further angry
Krish's covert truth is about to be heard by the family now, let's see what happens next in the story.
Even after hearing Krish's cheating reality Dhara takes his side which makes Rishita further angry.
Dhara and Rishita rivalry is about to take bigger form due to Dhara being partially sweet to Krish.
Is there any end of this rivalry?
Follow serial xPRESS to know what is about to happen next in Ghum Hain Kisikey Pyaar Mein.