Pandya Store: Pandya Brothers in Suman's arms remembering YADON KI BARAT (Serial Update)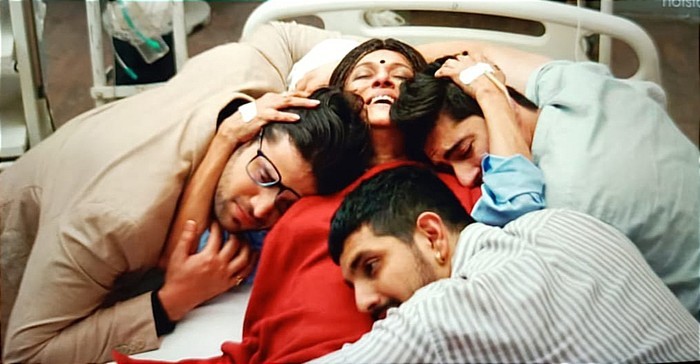 Pandya Store: Dev-Krish-Shiva's Yadon ki Barat in ill Suman's affinity
Star Plus serial Pandya Store is on a drama rollar coaster post knowing Suman & Dhara come up with a plan to make Pandya Brothers stay longer putting up the act of illness.
All Pandya brothers have shown up inside Pandya Niwas as Suman has turned ill.
Eyeing all brothers coming together as Suman is in the mouth of death, Dhara wants Suman to stretch her illness.
Suman affirms Dhara's desire to see and spend some time with her three sons.
Dhara is elated to see Dev, Krish and Shiva who on the other side are totally cold shoulder to Dhara.
Dhara also doesn't receive any warmth from Rishita and Raavi.
Dhara's warmness turns against herself
Chiku and Gaumi get despaired to see returning Pandya's to still have equal amount of hatred in heart regarding Dhara.
Dhara also feels dejected but doesnt let it show on her face.
Dhara and Gaumi received only ignorance but still were happy to be around with all Pandyas under one roof unaware of the intentions with which they had returned.
Will Dhara succeed in stopping the Batwara of Pandyas is now the major question.
Follow serial xPRESS to find what is going to happen next in life of Pandyas.