Confirmed Mehndi Hai Rachne Waai goes off air date released (Latest News)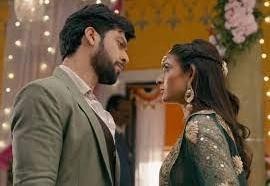 Mehndi Hai Rachne Waali goes off air
Fans of the show Mehndi Hai Rachne Waali got a shock of their life when the producer of the show suddenly announced about it going off-air this month.
Sandip Sikcand who is the producer of the show took to his instagram account on Thursday evening and suddenly shared the news of the show going off-air.
Mehndi Hai Rachne Waali premiered on February 15 2021.
The series is a Hindi remake of Telugu series Gorintaku.
The show stars Shivangi Khedkar and Sai Ketan Rao.
Sources confirm the news
Shared a source, "Yes it is true that the show is going off air. The show has not been able to do well ratings-wise despite several twists and turns. The makers tried their best but the ratings dropped drastically especially when the show's timings were shifted to early evening while its time slot was given to a new show. The show might have done well online but it failed to grab the eyeballs. Now an existing show will probably be shifted to its time slot."
Latest Mehndi Hai Rachne Waali Updates