YRKKH: Abhimanyu-Akshara's drunkard moment as Abhimanyu express love (Drama)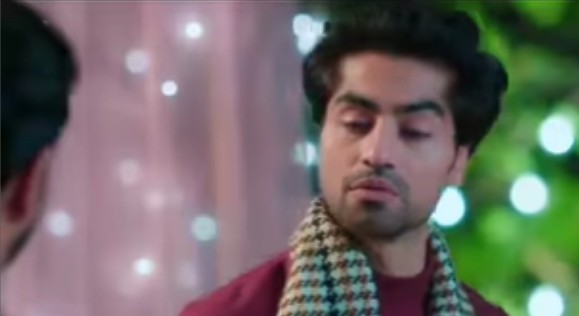 Yeh Rishta Kya Kehlata Hai: Akshara (Pranali Rathod) feel Abhimanyu's (Harshad Chopda) love post 6 years of detachment via Abhinav (Jay Soni)
In the upcoming episode of Yeh Rishta Kya Kehlata Hai now there will be some real time things that can be seen amidst Akshara and Abhimanyu.
Akshara will go to guide and take drunkard Abhinav home when Akshara will also eye Abhimanyu being drunk heavily.
Akshara will just not be able to leave Abhimanyu to himself all alone at this hour of time and so Akshara will make reach Abhimanyu to a nearby hotel.
Abhimanyu will be carried on Akshara's shoulders when Akshara will all of a sudden remember some events from Akshara's past.
Love will spark up amidst Akshara and Abhimanyu as there will an eye lock and a love moment that will flash amidst Akshara and Abhimanyu's eyes in relation to the sweet old memories of love.
Akshara's heart skip a beat for Abhimanyu
Although Akshara will say very much upfrontly that Akshara's heart do not have feelings for Abhimanyu but at the same time Akshara will also bear some tears when Akshara will eye Abhimanyu in pain.
It will be hence interesting to watch that how will Akshara control herself in falling off for Abhimanyu once again?
Will Akshara ditch Abhinav just for the sake of Abhimanyu and Birla family?
Stay tuned with me to get some more detailed information on Akshara and Abhimanyu's love.