Balika Vadhu the longest running show to go off air (Daily Soap Gossip)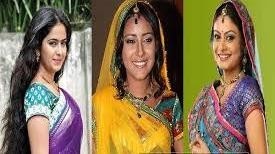 Balika Vadhu which is the longest running show on the most popular channel of colors will go off air
The most popular and longest running show on the popular channel of Colors will go off air soon.
According to the rumours the makers of Balika Vadhu are thinking to replace the show with a new serial.
Balika Vadhu gained a lot of popularity and lots of love of the viewers since 2008 when it was launched.
The show is unique in itself
The show that will replace this serial is still being thought by the makesr, they have not yet decides the name or plot line of the show.
This show focused on many issues like adult education, widow remarriage, marriage of children in childhood and this show helped a lot in spreading awareness regarding these issues.
This is show is unique in itself as it does not shows only family drama, it shows may issues which helped spreading awareness among people.