Dheere Dheere Se: Raised Eyebrows at Raghav-Bhawana Bonding getting noticed (Upcoming Twist)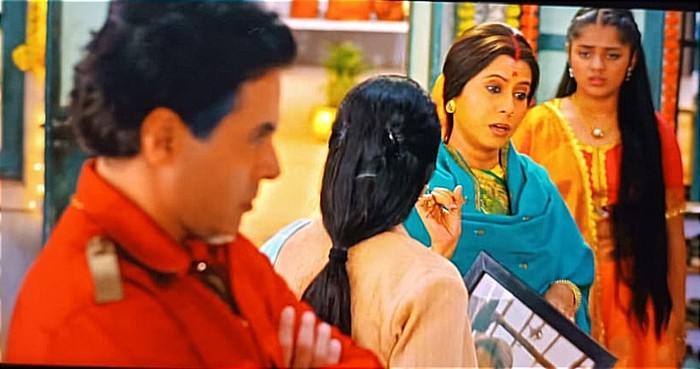 Dheere Dheere Se: Raghav(Rahil Azam) and Bhawana's(Reena Kapoor) connection gets into everyone's notice post Raghav stops his fight with Bhanu upon being called out by Bhawana.
Bhanu celebrates as his Gajraj makes a return but while celebrating a firecracker hurts Gaurav's son Aarav. (Raghav's niece)
Raghav steps down to confront Bhanu and all Shastri Niwas members to celebrate being in their limits but gets a humiliating reply in return for his humble request.
Bhanu and Raghav get engaged in a brawl.
Bhawana rushes to stop them both and Raghav takes his steps back upon Bhawana's request.
Bhanu and Malini gets suspicious on Bhawana
Bhawana and Raghav's care and respect for each other gets misunderstood by Malini and Bhawana who then question derogatory questions to Bhawana.
Malini and Bhanu humiliates Bhawana's character.
Will Bhawana be able to give an explanation or not?
Follow serial xPRESS to know spoilers, goosips, upcoming twists and turns of serial Dheere Dheere Se.