Anupama: Maya's immense influence over little Anu pressurize Anuj-Anupama (Upcoming Twist)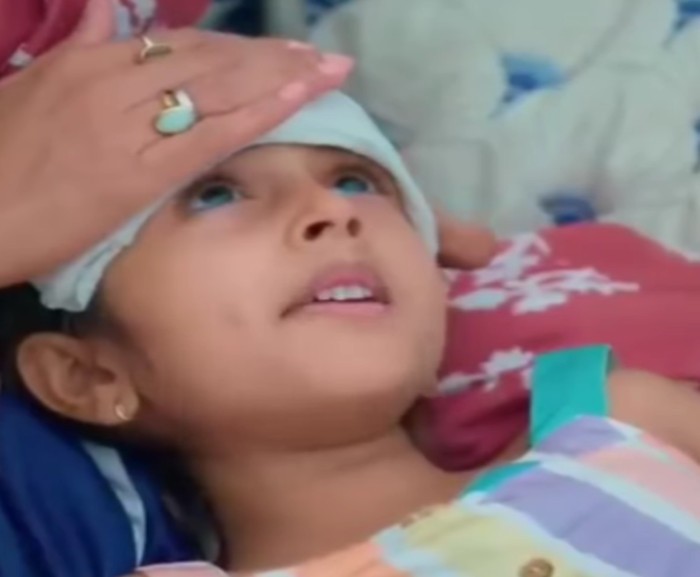 Anupama: Final decision lie in hands of little Anu to go along with Maya (Chavvi Pandey) or stay back with Anuj (Gaurav Khanna) and Anupama (Rupali Ganguly)
In the upcoming episode of Anupama now the story will hence make up a great turn with the ample of influence of Maya that will be shown upon by little Anu.
It will be seen that little Anu will now get so much so impressed with Maya and Maya's way of heading out the life that little Anu will not give importance to Anuj and Anupama.
Anuj and Anupama no matter how much so ever try to console Anu but little Anu will be busy memorizing the name of Maya whole day.
Maya will now turn as a keyos for Anuj and Anupama with the increasing ticks of the clock as Anuj will promise to find out some solution to the same.
Anuj and Anupama will now get so much so tensed with Maya's threats and little Anu's inclination towards Maya that Anuj will loose his cool.
Maya show off legal papers to Anuj
As Maya will be all set to hammer Anu's small brain and take Anu along with Maya, here will come one more twist to the tale.
Anuj will now loose out his anger for the first time as Anuj will always be very much calm and gentle towards women.
It will be now interesting to watch that how will Anuj stop Maya to take little Anu along with Maya?
Will Anuj not be able to do anything as Maya will hold the paper work to be quite strong enough?
Stay tuned with me to get some more important facts straight with Maya and Anuj's upcoming battle.