Anupama: Baa's curse turns true!! Maya's fireball destroys Anuj and Anupama (Upcoming Twist)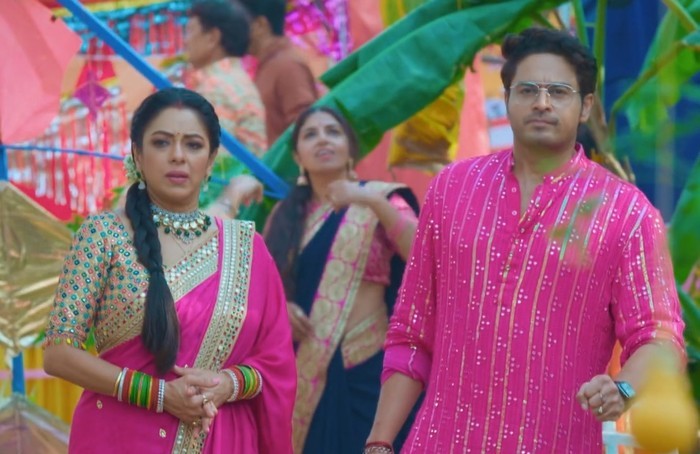 Anupama: Baa starts blaming herself as Anupama and Anuj lose Choti Anu for Maya
Star Plus's one of the most appreciated serial drama on going is none other than Anupama.
Recently the story has wrapped the drama around Choti Anu as her biological mother enters.
On the Eve of Makar Sankranti, As Maya has promised earlier she comes to meet Choti Anu.
Soon Anuj (Gaurav Khanna) and Anupama's (Rupali Ganguli) happiness gets into dust.
On the other hand Vanraj (Sudhanshu Pandey) and Baa (Alpana Buch) have witnessed everything.
As it turns out Baa has realised it's her curse that made all this happen.
Baa has predicted the future as she says Anupama is about to realise the worth of the family.
Vanraj is seen trying to stop everything from happening where Baa's curse gets more stronger as Maya brings lawyer to Kapadia mansion.
Baa feels upset about her curse
As of now the custody Battle is about to start in the show.
Anuj and Anupama are seen in a helpless condition.
Let's in if Baa comes out to help Anuj and Anupama.
Stay tuned along with serial Xpress and be on time for more updates on Anupama.