Udaariyaan: Crazy Plot! Fateh with Jasmine plans huge for his and Tanya's Wedding (Upcoming Twist)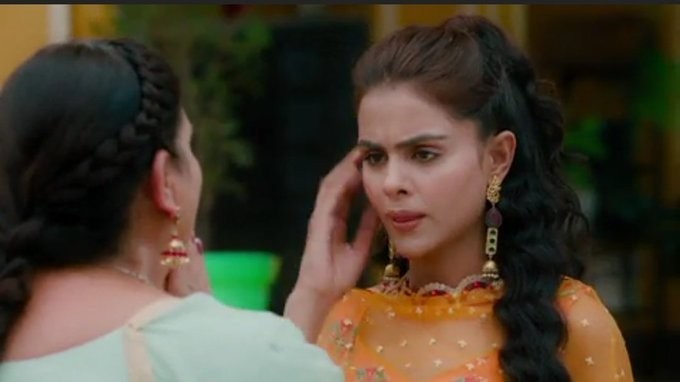 Udaariyaan: Crazy Plot! Fateh with Jasmine plans huge for his and Tanya's Wedding
Colors TV's popular hit show Udaariyaan is all set to keep it's audience hooked to their Television Screens with it's high voltage drama. The show is up for many twists and turns.
In the Past Episodes We have witnessed that Jasmine decides to stop crying and decides to start her Life with a new beginning.
Jasmine gets ready and starts to leave the house when Rupy asks her where she is going just after the Death of her Husband to which she tells him that she is moving on just like they did with Tejo.
Rupy says to his Family to be ready to see her true colors as Jasmine has never changed. While Jasmine goes to a Parlour.
Surprisingly the Virks plans to get Fateh and Tejo Married again to which Tanya gets shocked and Fateh assures Tanya not to worry as he won't let it happen.
Fateh agrees to Marry Jasmine
The Story takes an interesting turn when Jasmine meets Fateh and hugs him. She tells him that it is their Time to become one as it was already planned by the Destiny.
Fateh agrees with her and brings her home to tell the same but gets shocked seeing them planning for his and Tanya's Wedding.
Fateh assures Jasmine that he will be Marrying her and plans with her to replace Tanya with her in the Wedding.
The Drama is going to intensify in the upcoming episodes and We don't want you to miss it.
Let's see what happens in the upcoming track.
Stay Tuned to Serialxpress.Com as We bring you with the latest and exciting updates of your favorite shows.