Anupamaa: Vanraj files divorce from Kavya wants Anupamaa back at any cost (Upcoming Twist)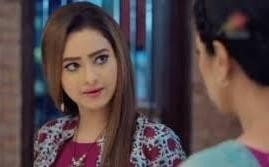 Anupamaa: Finally Vanraj files divorce from Kavya
Star Plus show Anupamaa is revolving around Vanraj realising that loosing Anupamaa was the biggest mistake of his life.
It seems that Vanraj will soon realise that choosing Kavya over Anupamaa was the biggest mistake of his life and he will soon try to rectify it.
Vanraj will file a divorce from Kavya as he is not able to stay with her any longer.
This will come as a huge shock for Kavya as well as Shah family but Vanraj will stay firm and will throw Kavya out of his house.
Vanraj old avatar back
He will later make up his mind to bring Anupamaa back in his house and life at any cost.
Vanraj is back to his old Avatar where he is not bothered about anyone and puts himself before everyone else.
Will Shah family be able to accept this change in Vanraj or not?
Stay tuned for more such updates only on Serialxpress.com.