YRKKH: Mukesh steals Aarohi away from Goenka house after Kartik Sirat death (Upcoming Twist)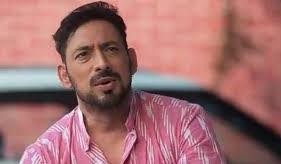 Yeh Rishta Kya Kehlata Hai: Mukesh steals Aarohi away from Goenka house
Star Plus show Yeh Rishta Kya Kehlata Hai is revolving around Mukesh change of heart.
It was earlier seen that Mukesh will call up Sirat and informs her about Kartik's critical condition.
Due to this Sirat will forgive Mukesh for all his past crimes against her and her family.
The show will soon witness the biggest turning point as Kartik and Sirat will die leaving their kids behind.
Aarohi kidnapped by Mukesh
Sheela and Mukesh will go to Goenka house after Sirat's death to bring back her daughter but Goenkas will humiliate them and throw them out.
Later Mukesh will steal Aarohi from Goenka house as he feels that she is Sirat's daughter and belongs to them.
Will the Goenka family be able to digest Aarohi's exit from their life or not?
Keep watching this site to know what more is coming up in the show.
Latest Yeh Rishta Kya Kehlata Hai Updates