YRKKH: Post Leap Akshu Aarohi turn soul sister Character sketch ahead (Upcoming Twist)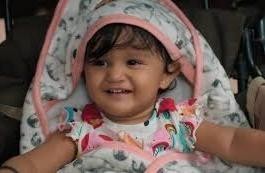 Yeh Rishta Kya Kehlata Hai: Akshu Aarohi special bond ahead
Star Plus show Yeh Rishta Kya Kehlata Hai is revolving around the leap in the upcoming episodes.
It seems that the leap will change many things in Goenka house as Kartik and Sirat will be dead.
However Akshu and Aarohi will be seen having a very strong bond between them.
Akshu will be the sober and good girl of the family.
Aarohi on the other hand will be the troublemaker of the house.
Akshu will be seen protecting Aarohi and saving her from her family.
Goenka proud of Akshu Aarohi
The Goenka family will be very proud of Akshu and Aarohi as the two will remind them of Naira and Sirat.
Akshu will be exactly like Naira and Aarohi like Sirat.
Will Akshu and Aarohi share the same love and bond forever?
It will be very interesting to see what is going to happen in their life.
Keep watching this site to know what more is coming up in the show.