YRKKH: Kartik remembers step brother Shubham's death Sirat emotional turmoil (Upcoming Twist)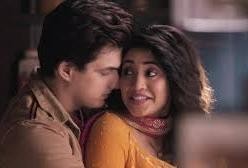 Yeh Rishta Kya Kehlata Hai: Kartik remembers Shubham's death
Star Plus show Yeh Rishta Kya Kehlata Hai is revolving around Kartik's huge confession.
It seems that Kartik and Sirat will be having some romantic moment in the store room when Kartik will come across Shubham's photograph.
Sirat will get curious and will want to know more about him.
Kartik will reveal in front of Sirat that Shubham was actually his step brother and died at a very young age.
Kartik will share that Swarna didn't accept him after birth as she didn't want him and Kirti feels jealous of Shubham.
Sirat learns about Shubham
Shubham was never able to forget the fact that his own mother ditched him at a very young age and hence died due to drug overdose.
Sirat will get emotional learning about Swarna's huge sacrifice.
It will be interesting to see what will happen next in the show.
Keep watching this site to know what more is coming up in the show.