MHRW: Pallavi turns modern hot chic in short dress revenge time ahead (Upcoming Twist)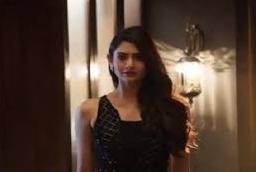 Mehndi Hai Rachne Waali: Pallavi wears modern clothes to seduce Raghav
Star Plus show Mehndi Hai Rachne Waali is making a huge change in the storyline.
It seems that Pallavi had recorded Kirti confession but Raghav very smartly destroyed the evidence and make Pallavi look like a dishonest person in front of the world.
Pallavi will therefore try to seek revenge from Raghav at any cost.
Pallavi comes in a modern chic avatar where he wears a short black dress with high heels and intentionally falls on Raghav.
Raghav holds Pallavi in his arms and grabs her waist.
Raghav's passionate feelings for Pallavi get aroused.
Pallavi attempt to trap Raghav
Pallavi is doing all this with a hidden agenda.
What is Pallavi's master plan behind her modern chic avatar?
Stay tuned for more updates only on Serialxpress.com.