Udaariyaan: Fateh and Tejo ties knots on namesake marriage (Upcoming Episode)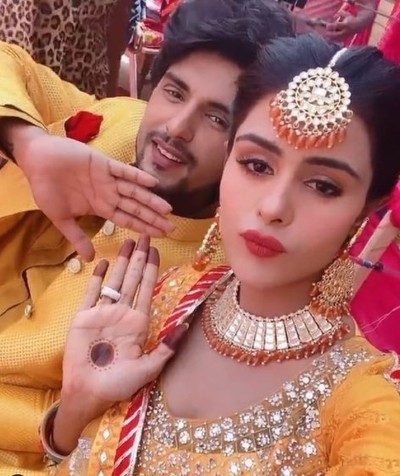 Udaariyaan: Fateh and Tejo ties knots on namesake marriage
Udaariyaan is upcoming show on Colors Tv casting Isha Malviya, Priyanka Choudhary and Ankit Gupta in main leads and plotting twist of dream and Canada.
As per track of show Jass is playing games with Tejo and Sandhu family where coming track will show that Jass and his mother truth will get exposed.
However on other side, destiny will bring Tejo and Fateh together where duo chemistry will be seen.
Tejo and Fateh marriage on terms
This revealed that Fateh and Tejo marriage twist be ahead in show where fateh is totally heartbroken from Jasmine.
Tejo and Fateh's this marriage wil be just namely where duo hate track will be ahead but later dooriyan will be seen vanishing.
Can Tejo accept Fateh as her husband?
It would be interesting to see what will be new twist ahead in show.
Keep watching this site for interesting news and updating news of your favorite serials.