Udaariyaan: Fateh- Tejo marriage ahead destiny hits major twist (Upcoming Twist)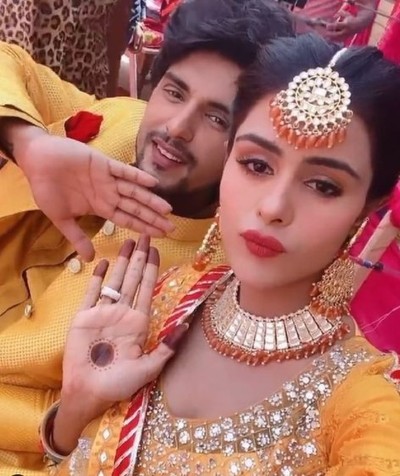 Udaariyaan: Fateh heartbroken with Jasmine truth marriage with Tejo ahead
Udaariyaan is upcoming show on Colors Tv casting Isha Malviya, Priyanka Choudhary and Ankit Gupta in main leads and plotting twist of dream and Canada.
As per track of show Fateh gets baffled knowing that Jasmine is mad for Canada where he gets irked that Jasmine is not ready to stay in India at all.
On other side, Tejo and Jass marriage drama is there where soon Jass evil side will get exposed forth Tejo and family.
Further Tejo marriage with Jass will be broken and thus she will get hitched with FAteh.
Fateh and Tejo marriage ahead with new twists
This revealed that Fateh and Tejo marriage twist be ahead in show where destiny will bring major twist thus uniting Fateh and Tejo.
Will Fateh gets married with Tejo forgetting Jasmine?
It would be interesting to see what will be new twist ahead in show.
Keep watching this site for interesting news and updating news of your favorite serials.