Pandya Store: Shiva Raavi's jealousy tashan Disha's chaos works (Future story)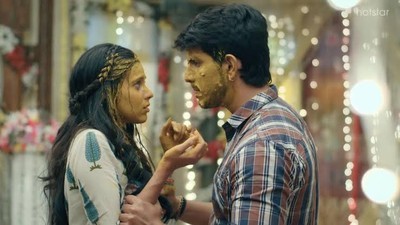 Pandya Store: Disha stirs jealousy tashan amid Raavi (Alice Kaushik) and Shiva (Kunwar Dhillon)
Star Plus popular daily soap Pandya Store is gearing up for interesting twist and drama.
Disha has entered in Shiva's life and she is in one sided love and is ready to do anything.
Disha is ready to do anything to have Shiva, here she is accepting Shiva after knowing all his past.
Disha kiss Shiva and this sets Raavi puzzled and jealous, here Raavi taunts Shiva.
Disha and Shiva's new beginning
Raavi taunts Shiva that he is moving too fast with Disha and is very smart and he asks how does it bother her.
Raavi, Shiva and Disha's life seems to stir chaos and drama, what more tashan awaits.
Is this Raavi's love which is making her go jealous seeing Shiva and Disha together.
Stay tuned for more exciting updates only on entertainment news website serialxpress.com