Ghum Hai Kisi Ke Pyar Mein: Bhavani Kaku turns vicious calamity for Pakhi post shock (Upcoming Twist)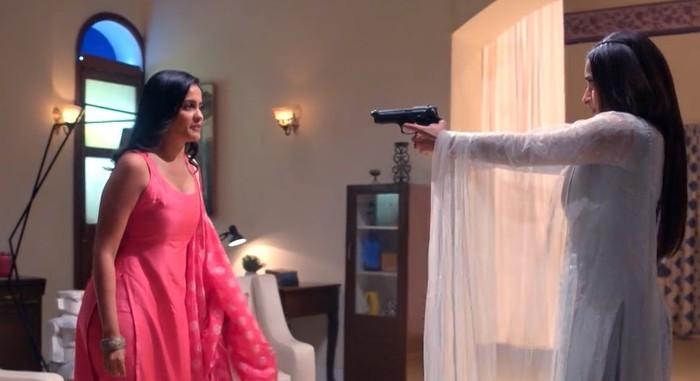 Ghum Hai Kisi Ke Pyar Mein: Bhavani kaku to ask for forgiveness as Truth is out
The story telling of Virat (Neil Bhatt), Sai (Ayesha Singh) and Pakhi (Aishwarya Sharma) is getting much exciting over time.
Recently The Chauhan are kuch excited as Vinu receives an award that he dedicates to his Mumma Pakhi.
One more news that Mohit and Karishma are together again adds happiness for the Chauhans.
With this Sai's increasing bond with Vinu is the reason of frustration for Bhavani kaku and Pakhi.
Where Sai keeps her words as she says Bhavani kaku is going to regret calling Sai as the reason who destroys their Happiness.
As it turns out Sai is not lying at all as the time is up for Virat.
Sai wanted Virat to explain the truth to Pakhi.
Bhavani kaku chooses Sai
But Sai is going to take the charge as she Explains everything at the party.
With this Bhavani Kaku is going to choose Sai over Pakhi as she has a complete family now.
Pakhi is going to take a drastic step as Sai wants her son back.
Stay tuned with serial Xpress to get all the latest updates on Ghum Hai Kisi Ke Pyar Mein.