Parineetii: Shocking! Parineet's Sacrifice Rajeev's Realisation (Upcoming Twist)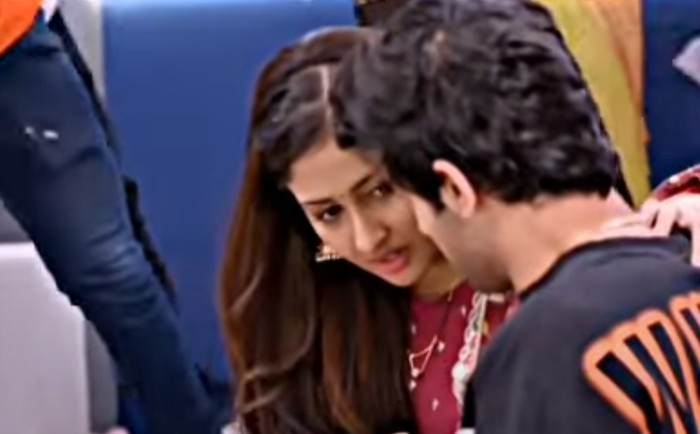 Parineetii: Shocking! Parineet's Sacrifice Rajeev's Realisation
Colors TV's popular hit show Parineetii is all set to keep it's audience hooked to their Television screens with it's high voltage drama. The show is up for many twists and turns.
In the Recent Episodes We have witnessed that Rajeev decides to get rid of her that way. However much to his unfortunate Fate few robbers hijack Bank and asks for Money. The keeps the Customers hostage.
The Story takes an interesting turn when Rajeev hides Pari under a bench and Wishes for her to Die so that he can be free.
But saves her and asks her to escape with Monty but she decides not to leave without him and stays back. Rajeev saves few of the Customers.
Neeti starts her Rescue Mission
Neeti arrives near the Bank after Pari calls her and tells her about the situation with the Officers where they start their Rescue Mission.
Unfortunately Pari sees that a Goon has his Gun pointed at Rajeev and comes in front of him to save him from getting shot.
Rajeev gets shocked as she falls to the ground unconscious and realisation hits him as to how much she Loves him.
The Drama is going to intensify in the upcoming episodes and We don't want you to miss it.
Let's see what happens in the upcoming track.
Stay Tuned to Serialxpress.com as We bring you with the latest and exciting updates of your favorite shows.