Yeh Jhuki Jhuki Si Nazar: Dia's PALATWAAR on Bhavna and Madhu (Upcoming Twist)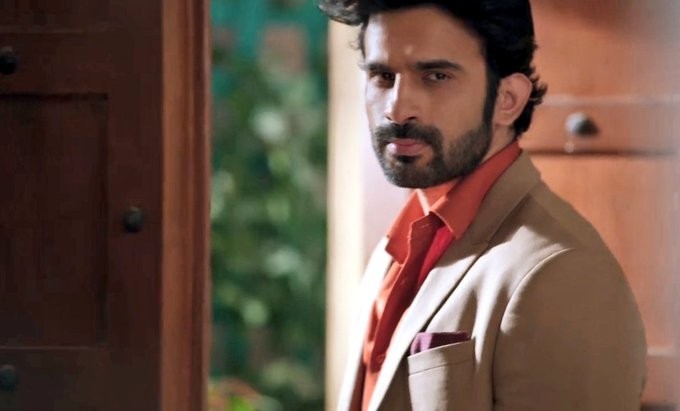 Yeh Jhuki Jhuki Si Nazar: Dia's PALATWAAR on Bhavna and Madhu
Star Plus's popular hit show Yeh Jhuki Jhuki Si Nazar is all set to keep it's audience hooked to their Television screens with it's high voltage drama. The show is up for many twists and turns.
Recently We have seen that Dia meets Kajal. Kajal demands her to sit on her knees and apologize to her. Dia does as asked but Kajal still denies.
The Story takes an interesting turn when Armaan takes Dia to Kajal after knowing about the insult and makes it clear to her that he loves only Dia and he will do anything for her. Kajal decides to leave.
Unfortunately when Dia comes back and searches for her certificates, she panics not finding them.
Much to her shock she finds them in the washing machine and breaks down while Armaan stands shocked.
Later Armaan finds out that it is done by Bhavna and rebukes her for being soo disgusting and punishes her.
Bhavna mocks Dia
Armaan apologizes to Dia and tells her that she can get a Job still. Much to her shock she sees her Father working as a Labour.
When Dia comes back, Bhavna mocks her along with Madhu and troubles her because of which Dia gets furious and decides to shock her and Madhu with her attack.
The Drama is going to intensify in the upcoming episodes and We don't want you to miss it.
Let's see what happens in the upcoming track.
Stay Tuned to Serialxpress.com as We bring you with the latest and exciting updates of your favorite shows.