Anupamaa: Anuj Anupamaa revisit 26 years old place where it all started (Upcoming Twist)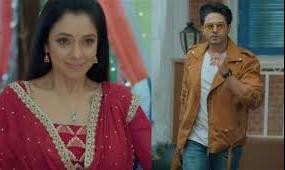 Anupamaa: Anuj Anupamaa revisit past
Star Plus show Anupamaa is revolving around Anuj Anupamaa romantic date.
It seems that Anuj and Anupamaa will go on their first date after their marriage has got fix.
Anupamaa wants to make sure that she is doing justice to Anuj and not making him feel like an outsider in her life.
Anuj on the other hand will be super excited as he has planned something special for Anupamaa.
He will take Anupamaa on a bike ride to the college where it all started 26 years old back.
Anupamaa will be super excited as she will revisit her past and the golden period of her.
Anupamaa golden period
Anuj will also have lots of fun as he will talk the first time when he saw Anupamaa in college and fell in love with her.
Anupamaa will get emotional seeing the love Anuj has in his heart for Anupamaa.
Stay tuned for more such updates only on Serialxpress.com.