BALH 2: Vedika fills poison in Ram's mind spreads rumours about Priya Neeraj (Upcoming Twist)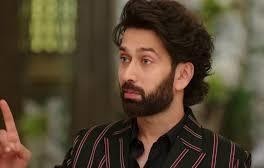 Bade Achhe Lagte Hain 2: Vedika spread rumours about Priya and Neeraj
Sony Entertainment daily popular show Bade Ache Lagte Hai season 2 is currently one of the best shows on the channel.
It seems that Vedika will take the entire credit of the party on her shoulder and this will irk Priya but she will not reveal her feelings in front of anyone.
Later Vedika will reveal in front of Ram that Neeraj has been missing since morning and Maitri has no idea about it.
Vedika will also point out that Priya is also not there in the house since morning.
Later Neeraj will wait for Priya to make an entry so that he can also come along with her and make Ram believe that the two were together.
Vedika hideous plan ahead
This is going to be the biggest turning point of the show as Vedika is trying to sepertae Ram and Priya.
Will Vedika be able to succeed in her hideous act or not?
For more exciting updates, stay tuned to Serialxpress.com.