YRKKH: Akshu Abhi special Diwali encounter in Birla Hospital leaves Harsh scared (Upcoming Twist)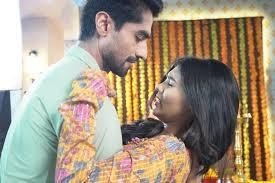 Yeh Rishta Kya Kehlata Hai: Akshara and Abhimanyu special encounter in Diwali
Star Plus show Yeh Rishta Kya Kehlata Hai is revolving around Abhimanyu wanting to talk to Akshara.
It seems that Abhimanyu is trying his level best to come close to Akshara but she is not be able to make up her mind.
Things will soon take a shocking twist as Akshara will be seen praying to God for the well being of her sister just than Abhimanyu will stand behind her and will be amazed to see her praying to god so innocently.
Akshara will be about to fall but Abhimanyu will hold her and not let her fall down.
Akshara Abhimanyu romance ahead
Later Akshara and Abhimanyu are about to talk but Abhimanyu will get a call and will go to his patient.
Harshwardhan will see Abhimanyu and Akshara together and get scared that maybe the two will get united.
Keep watching this site to know what more is coming up in the show.
Latest Yeh Rishta Kya Kehlata Hai Updates