GHKKPM: Big Twist! Omi Sonali demand Batwara in Chavan Nivas Bhavani Sai shocked (Upcoming Twist)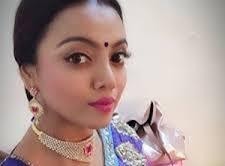 Ghum Hai Kisi Ke Pyaar Mein: Sonali demand Batwara in Chavan Nivas
Ghum Hai Kisi Ke Pyaar Mein is revolving around Chavan Family.
It seems that Omkar Sonali and Karishma are fed up of the daily drama in Chavan Nivas and will hence plan to end connect with the rest of the family.
Omkar and Sonali will demand in front of Bhavani and Ninad that they want their share in the house.
This will come as a huge shock for the rest of the family as they never imagined that Omkar and Sonali want to leave the house for money.
Sai emotional breakdown
Sai will also try to have a conversation with Omi and Sonali but the two have made up their mind to leave Chavan Nivas.
Will Sai be able to stop the Batwara or not?
Will Omkar and Sonali be able to divide the Chavan family or not?
Keep reading this space for more updates from the entertainment world.
Latest Ghum Hai Kisi Ke Pyaar Mein Updates