Yeh Hai Chahatein: Rudraksh Arman's ugly fight Sania found dead (Upcoming Twist)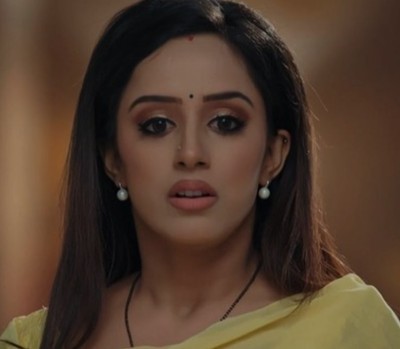 Yeh Hai Chahatein: Rudraksh (Abrar Qazi) and Preesha (Sargun Kaur Luthra) face ugly conspiracy, Arman successful
Star Plus popular daily soap Yeh Hai Chahatein is gearing up for interesting twist and drama.
Rudraksh and Preesha's life seems to get complicated with each passing day.
Arman and Sania are at Shimla for the purpose of cooking havoc for Rudraksh, Preesha.
Arman is ready to play hook or crook for the sake of Preesha, here Rudraksh, Arman will have deadly fight.
Rudraksh and Arman's deadly fight will take deadly turn as Arman will trap Rudraksh in murder charges.
Sania's murder chaos awaits
Sania will be found dead as per Arman's plan and now everything going to cook havoc.
What more drama and dhamaka is yet awaited, Rudraksh is arrested in charges of murder and everything will fall apart.
Will Preesha be able to save Rudraksh from these allegations and how will story move ahead.
Stay tuned for more exciting updates only on entertainment news website serialxpress.com