Pandya Stores: Prafula instigates Shivaa search perfect groom for Raavi (Upcoming Twist)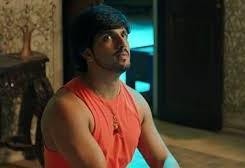 Pandya Stores: Prafula instigates Shivaa once again
Star Plus show Pandya Stores is revolving around the huge fight between Raavi and Shivaa.
It was earlier seen that Shivaa will lose the Dahi Handi competition and Raavi wins it.
Later Prafula will take the opportunity to make fun of Shiva that he just lost the competition against Raavi.
Prafula will make Shivaa realise that Raavi is the best in whatever she does.
Prafula will be happy to get the bike as she will now keep it aside as she will gift it to Raavi's second husband.
Prafula wants Raavi to get married soon once again and is hence collecting things for her dowry.
Prafula search for Raavi begins
Shivaa on the other hand is not able to forget Raavi and keeps thinking about her.
Will Shivaa allow Raavi to get married once again?
Will Prafula be able to get a perfect match for Raavi and fulfil all her dreams or not?
Stay tuned for more such updates only on Serialxpress.com.