Mehndi Hai Rachne Waali: Sunny exposed by Raghav Pallavi Vaid goes underground (Upcoming Twist)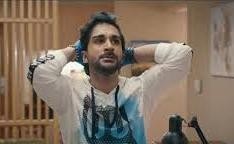 Mehndi Hai Rachne Waali: Vaid scared of Raghav Pallavi
Star Plus show Mehndi Hai Rachne Waali is revolving around Raghav and Pallavi's mission to expose the real killer.
It seems that Pallavi will finally come to know that not Kirti but Sunny is the real culprit behind Mandar's death.
This will leave Pallavi shattered and she will use all her tricks to expose Sunny and get him arrested at any cost.
Vaid will be dumbstruck as he will not be able to believe the fact that Raghav and Pallavi were smart enough to catch the real culprit and make him confess his own crime.
Vaid scared of Pallavi and Raghav
Vaid will therefore plan to stay underground for sometime till the time Raghav and Pallavi are able to forget the fact that Vaid started all this drama.
Stay tuned for more updates only on Serialxpress.com.
Latest Mehndi Hai Rachne Waali Updates