MHRW: Kirti elopes with Sunny secretly Raghav Rao turns monster (Upcoming Twist)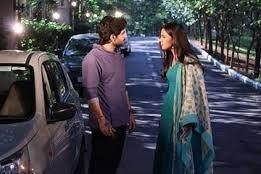 Mehndi Hai Rachne Waali: Raghav gets angry with Kirti and Sunny
Star Plus show Mehndi Hai Rachne Waali is going to witness some intense twist in the upcoming episodes.
It seems that Jaya will be search for groom to get Kirti married as soon as possible.
Kirti will inform the same to Sunny and therefore the tow will decide to elope.
Kirti knows that Raghav will never be able to accept Sunny as her life partner as Sunny is not finally sound as well as he is very weird.
Raghav on the other hand will become mad in anger as he comes to know that Kirti has eloped with someone.
Raghav turns villain for Kirti Sunny
He will use his entire force to search Kirti and bring her back at any cost.
Will Kirti and Sunny be able to unite or not?
Stay tuned for more updates only on Serialxpress.com.
Latest Mehndi Hai Rachne Waali Updates