Dhadkan Zindagi Kii: New show based on stereotypes & gender discrimination (Top News)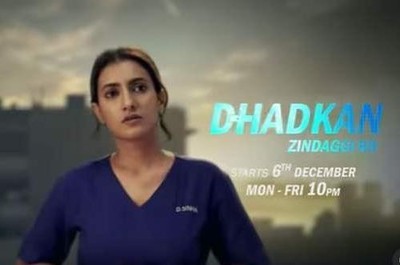 Dhadkhan Zindagi Kii: New show on Sony Tv
The trailer of Sony Entertainment television latest show Dhadkan Zindagi Kii shows actor Additi Gupta as Dr. Deepika from Fardoon Meherzad Sheriar Hospital where she is at the post of a Chief Resident.
And while she is indeed one of the best doctors in the business, she is constantly bogged down by the society in all ways and forms possible. Apart from facing stereotypes and gender discrimination at work where some males just cannot fathom having a 'female boss' to even at home where her family constantly reminds her about the 'limitations of being a female', Deepika has to face it all.
Additi Gupta power pack performance
In a short trailer, the footage manages to give the entire idea about the journey that the show will be taking us on.
The clip ranges from him being a competent doctor to facing problems everywhere to some saddening scenes as well where it ends with her looking in the sky as the logo pops up, Dhadkan Zindaggi Ki
Latest Additi Gupta Updates