Exclusive Siddarth Shukla secretly helped Pratyusha's father financially (Top News)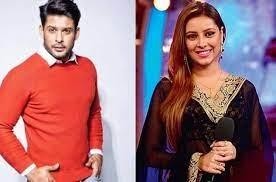 Siddharth Shukla secretly helped Pratyusha's father
Sidharth rose to fame with the television serial Balika Vadhu.
After Siddharth's death on Thursday, Pratyusha's father Shankar Banerjee has revealed that during the Covid-19 lockdown, Siddharth had sent 20,000 rupees to him and his wife, and had also enquired about their well-being.
Pratyusha Banerjee's father, in a new interview, said that Siddharth Shukla had been in touch with them after Pratyusha's death in 2016.
Shankar added that Siddharth would often ask him over WhatsApp messages if he could help them. "I can't understand how this happened. I considered him to be my son. During Balika Vadhu, Siddharth and Pratyusha had become close friends. He used to come home as well. After Pratyusha's death, many people talked about the relationship between Siddharth and my daughter, because of which Siddharth had stopped coming home. He often asked me in messages on WhatsApp,"
Siddharth honourable deed
Pratyusha Banerjee's father added, "During this lockdown, he used to constantly message me. I got his last message a couple of months ago. He used to ask in the message 'Uncle, aunty do you need help?', 'Are you guys fine?', 'Can I help in any way?' He had forcibly sent ₹20,000."