Just In Story 9 Months Ki on Sony TV goes off air due to Lockdown (Top News)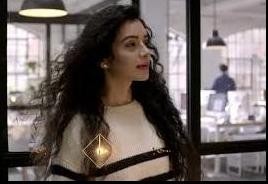 Story 9 Months Ki on Sony TV goes off air
Story 9 Months Ki began airing in November 2020 is said to be pulled off-air owing to the lockdown.
Last year, when the first lockdown happened, we saw many shows going off-air abruptly and this was indeed a shock to one and all where people associated to those shows were suddenly jobless.
This year, the lockdown is back and while several shows have decided to adapt and relocate to other cities owing to the restrictions, it seems some other shows are facing a similar treatment from last year.
Huge blow to cast and crew
The entire team is already informed about the channel and productions' mutual decision of shutting the show.
The show starred Aashay Mishra and Sukirti Kandpal in lead roles.
Latest Story 9 Months Ki Updates